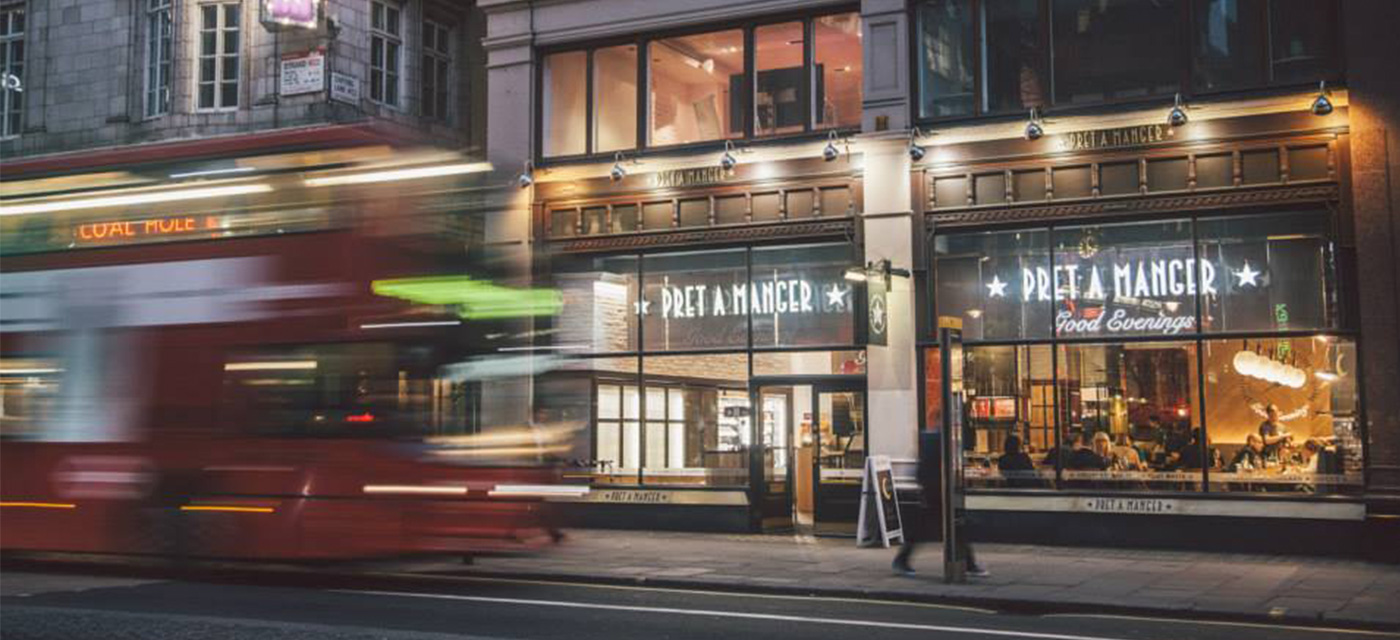 Industry: Restaurant
Company HQ: England
Pret A Manger opened the doors to their first sandwich shop with a mission to serve fresh, locally sourced food with fast friendly service. More than 30 years and 350 stores later, that simple recipe is Pret's promise, one that unifies their signature stores, inspires employees, and makes customers around the world feel at home. Just as each location is equipped to prepare and adapt recipes to local tastes, Pret trusts PlayNework to curate and localize their branded music experience with the same artistry and care. Music is core to Pret's brand identity—with the power to unite, influence and create meaningful moments for their customers around the world.
To ensure a consistent and truly authentic brand experience in the UK, US, France and Hong Kong, PlayNetwork created a creative strategy to capture and immerse customers in the universal spirit of Pret, with the flexibility to adapt to local tastes and changing preferences.
By aligning the sound of Pret with the communities they serve, PlayNetwork's Music Supervisors hand-select music to keep the sound as fresh as the food, with emerging talent and local artists. Depending on the time of day, Pret's playlists reflect the energy and flow of customers during that period, from acoustic inspired mornings and high energy lunches to lazy Sunday mornings infused with classic artists.
CURIO CONTENT DELIVERY PLATFORM
Using PlayNetwork's CURIOPlayer X5, Pret's global locations get the advantages of solid-state, networked players that receive and deliver music content with additional control through a web-based UI.
"PlayNetwork's ability to use music creatively has allowed us to build a more engaging store experience, which, in turn, helps Pret to deepen consumer relationships. PlayNetwork immersed itself in our brand, tapping into Pret's DNA to truly understand how to enhance the brand."
– Amy Head, Purchasing Manager at Pret a Manger